Danielle's weight loss surgery success story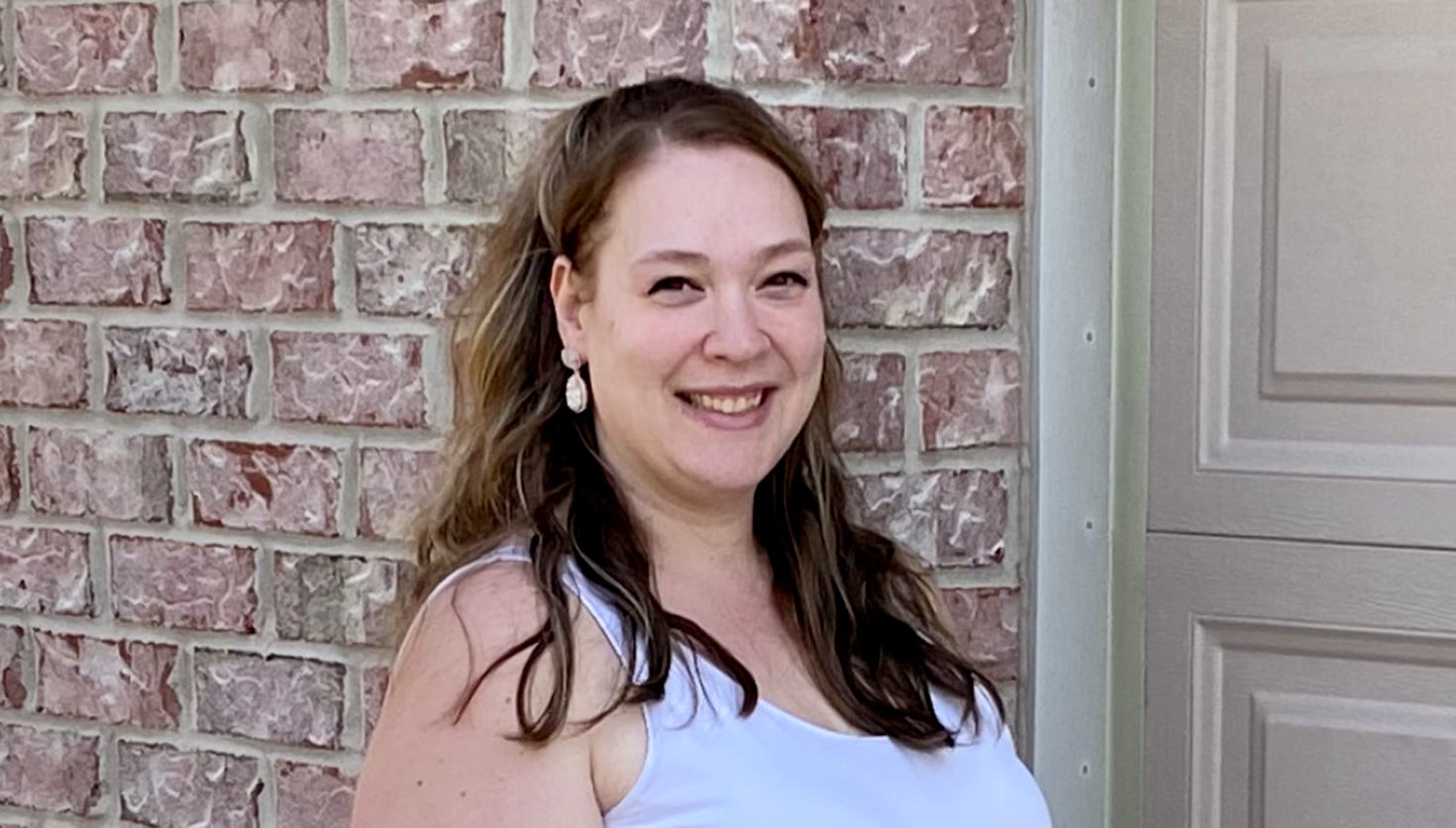 "My kids made me realize that I need to take better care of myself so that I can take care of them. My biggest fear was my health keeping me from enjoying special moments with them, like school dances, graduations, and seeing them get married. Now, I have my best chance at being around to see my children accomplish all those things and more."
---
Taking care of myself for my kids
Danielle wakes up every morning and takes care of her two toddlers. She spends the day with them reading books, finishing puzzles, and doing preschool activities at home. Then, to help pay the bills, Danielle works at night. After a few hours of sleep, the process starts all over again. Danielle felt constant exhaustion and struggled to do simple daily tasks and keep up with her kids, because of her weight.
"I was unhappy with many aspects of my life and started having medical problems because I kept putting on weight. I thought to myself, 'I'm 29 and twice the size I should be.' I've always struggled with constant hunger for as long as I can remember. I wasn't taking care of myself, and I couldn't keep up with my kids or give them the care that they deserve.

I had tried several diets and adjusted what I was eating, but I was never able to conquer my hunger. I decided that if I could find a way to not feel so unsatisfied all the time, I could have a real chance to be the mother and wife my family deserves."
It was a turning point for Danielle. She talked to her doctor, and they decided weight loss surgery was the right option for her. She found Carrum Health through her husband's benefits and thought it sounded great. She was nervous at first, but as soon as she connected with her care specialist, Daniela, she knew everything was going to be fine.
"Daniela was not only my patient care specialist, she was my fairy godmother and a wonderful mentor! She went above and beyond in every aspect of the process. I cannot speak highly enough of her. She made it as positive and optimistic as possible, and was able to convey empathy and care through all messages."
With Carrum Health, Danielle got her surgery for free. She couldn't believe that absolutely everything was paid for.* She didn't receive a single bill for the surgery, her travel, accommodations, or anything else. Now recovering, Danielle says the care she received at every step of her medical journey with Carrum Health was "a dream come true."
"It's been amazing. Since the surgery, my sleep has gotten better, which makes my brain function better, which makes my mood better. I'm able to accomplish more and can move around so much easier. I feel happy again, and I owe it all to Carrum Health."
Not only has Danielle's health improved, but she feels as though she is able to be present for her family and be a better mother.
"Since the surgery, I've lost 110 pounds. I'm able to pick both of my kids up at the same time and not struggle. I can get things done around the house and still have the energy to play with them. I'm even spending more quality time with my husband. I never expected to feel so much healthier so quickly. Thank you so much, Carrum Health."
See if the Carrum Health benefit is available to you. Check eligibility.
*Some members may incur out-of-pocket expenses.