How do I choose the right ambulatory surgery center?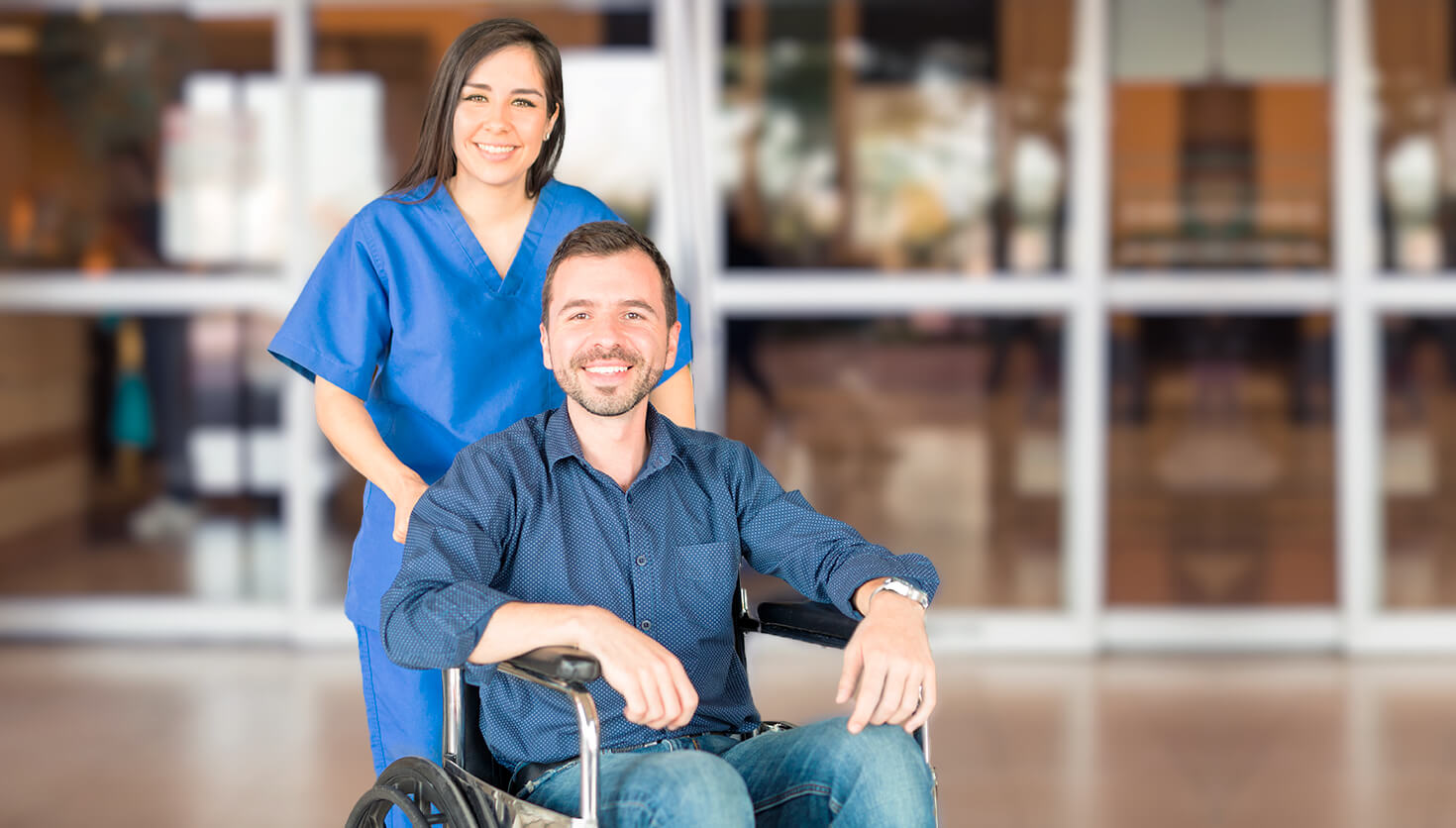 In our earlier posts in this series, we talked about what outpatient surgery is and how to decide if you should have your surgery in the hospital or in an ambulatory surgery center. If you and your doctor have decided that you are a good candidate for outpatient surgery, you may be wondering: how do I choose the right ambulatory surgery center (ASC)?
It's an important consideration. While the safety of outpatient surgery has been questioned, the reality is that, as with hospitals, the quality of ASCs varies. Carrum Health helps sift through the available options and picks only the highest quality ASCs.
Below, learn more about how ambulatory surgery centers are regulated, as well as questions you can ask to make sure you're going to a safe, high-quality ASC.
How are ambulatory surgery centers regulated?
When deciding between ASCs, it's important to have a general understanding of how they are regulated, so you know which certifications to look for. In addition to a mandatory state license, high-quality ASCs will have the following one or more of the following certifications or accreditations. Don't hesitate to ask any ASC that you're considering for information about which accreditations they have.
Medicare certification and payment — In order to be paid by Medicare, ASCs must comply with strict federal regulations that govern how the facility is designed, which surgical procedures are offered, and everything in between. Medicare also requires ASCs to report data on eight quality measures.
Accreditations for ASCs — To be a part of a health insurance network, ASCs need to be accredited by at least one of the following organizations. Most of the time, even if an ASC decides not to be in-network with a health insurance company, they will become accredited anyway. Each organization has their own set of guidelines that must be met in order for an outpatient center to become certified. To maintain accreditation, the ASC must undergo annual evaluations by one or more of the accrediation organizations:
Emergency preparedness — In addition to becoming Medicare certified and receiving one or more accreditation, all ASCs are required to develop and maintain an emergency preparedness plan that includes:

Risk assessment and planning
Policies and procedures
Communication plan
Training and testing
Questions to ask when choosing an ambulatory surgery center
In addition to knowing which accreditations to look for, here are some questions you should ask when choosing an ASC to have your surgery at.
How good are the outcomes at the ASC?
Most ASCs in the United States are rated by the Centers for Medicare and Medicaid Services (CMS) based on how well they are able to provide high-quality healthcare. In order to determine this, there are several quality measures used. These include things like complications from surgery, readmission rates, mortality (death) rates, and the number of patients who are injured (from falling, etc.) or who receive the wrong treatment. This is not an all-inclusive list of quality measures but gives you a good idea of the type of things CMS looks for when rating an ASC. The same measurements are used for hospitals.
In addition to the government, many non-profit organizations and even some news publications score and rank hospitals according to the quality of surgical results. These scores and rankings can help you decide whether a hospital you are considering is safe and will deliver a successful surgical outcome. These tools include Medicare.gov's Hospital Compare Tool and Pro Publica's Hospital and Surgeon Scorecard. Unfortunately, these tools don't typically include ASCs. It can be hard to figure out the outcomes at an ASC when there aren't many tools reporting on them. Carrum Health has done the legwork for you—when you use your Carrum benefit, you'll have access to the highest quality ASCs, without having to do all this research yourself.
Is the ASC in- or out-of-network?
The terms in-network and out-of-network are used to identify which insurance plans a healthcare facility, or individual doctor, is contracted with. If an ASC is in-network, they have negotiated a discounted rate with your insurance company. This usually means you will pay less out-of-pocket. If an ASC is out-of-network, your insurance company has not negotiated a rate with them, so you'll end up paying more. Usually, your insurance plan will have a higher deductible and coinsurance amount for out-of-network ASCs.
If you use your Carrum Health Surgery Benefit to pay for the surgery, you will NOT need to worry about these things. In fact, with our ASCs, you will have zero out-of-pocket costs and no surprise bills so you can focus on getting better. (Note that if you have a particular kind of high-deductible health plan, the IRS may require that you meet your deductible first.)
Is there a nearby hospital in case of emergency?
Even if you go to the highest quality ASC possible, there's still the chance of an emergency occurring. As you look into different ASCs, find out if there is a nearby hospital that you'll be transferred to in case of an emergency.
How is the ASC rated by state agencies or non-profits?
As mentioned earlier, many ASCs undergo accreditation by The Joint Commission, an independent, not-for-profit organization in the U.S. If an ASC has been accredited by The Joint Commission, it means they have passed a set of standards and are considered a high-quality healthcare organization. You can turn to the Accreditation Association for Ambulatory Health Care (AAAHC) for help finding out which ASCs have which accreditations.
Additionally, it's a good idea to seek out reviews from other places. Sometimes states require ASCs to report information to them (such as mortality rates) and may publish reports that compare different hospitals in their respective states. For example, the Medical Board of California maintains an outpatient surgery setting database that allows you to see which centers are accredited. You can also ask your insurance company if they have comparisons on ASCs available for you to see.
Carrum Health only uses the highest rated surgeons, hospitals, and ASCs, so if you are signing up for your surgery through us, you can rest easy knowing you will have the best experience possible.
How do other patients feel about their experience at the ASC?
All of the standards and reviews in the world do not mean much if the patients at an ASC don't feel safe, valued, and respected. You can find personal reviews for ASCs on sites like Yelp or Healthgrades. You can even ask the ASC if there are patients you can speak to — most will be happy to offer this when possible.
How do you feel about the ASC?
Before you make a final decision about where you'll have surgery, it is a good idea to visit the ASCs you're considering. You can schedule an appointment for a tour or you can walk in and see how you feel. How are you treated by the staff? Are they helpful? Do you feel confident in their ability to answer any questions you have? These are all important factors to weigh when you're making your decision.
When you need to have surgery, choosing an ASC is just one of many decisions you will make. While there are a lot of factors to consider, picking the right ASC for the procedure you need does not have to be hard. You can use these questions to help guide your decision-making process. If your employer offers Carrum Health as a surgery benefit, your Carrum Concierge will be able to help you at every step of your surgery journey.