How to choose the right surgeon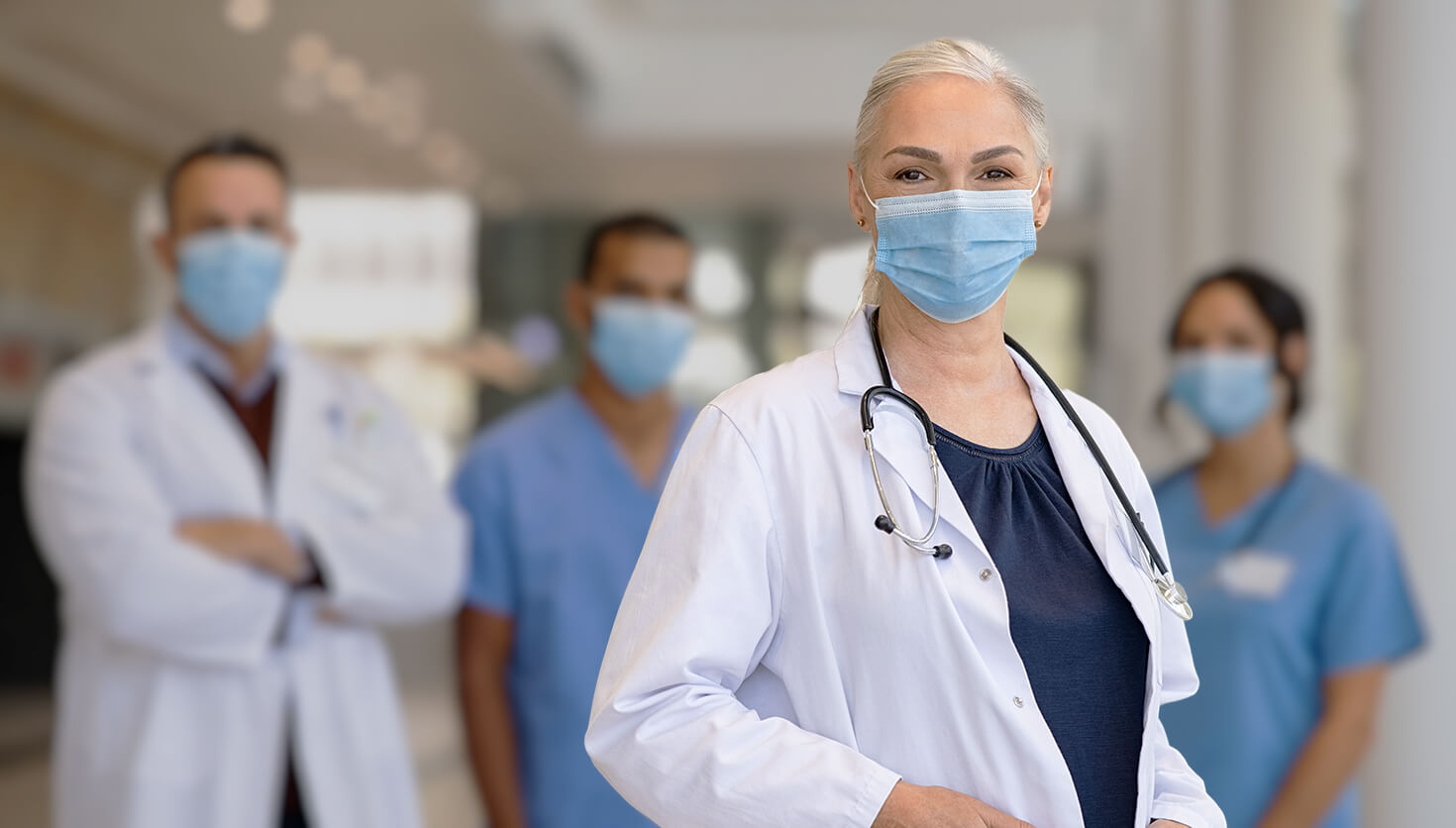 Choosing a surgeon can feel like an overwhelming task. After all, you are putting your health into their hands and want to make sure they are excellent at what they do. Though there are a lot of elements to consider, the process of choosing a surgeon does not have to be complicated. Keep reading to learn how to choose the surgeon that is right for you.
Make a list of recommended surgeons
We turn to our friends, family members, and community for recommendations about all kinds of things — which brand of orange juice is best, who the best dry cleaner in town is, which family doctor they love. While choosing a surgeon is a much bigger deal than choosing a brand of juice, the same principles can apply.
Before you start looking into surgeons, ask around. Your doctor, your family, your friends, and others in your community have likely had experience — positive or negative — with different surgeons. This can be a great jumping off point to get you started as you look for the right surgeon.
Which surgeon performs the type of surgery you need?
While general surgeons can and do perform various types of surgeries, seeing a specialist is a great option. Typically, the more experience a surgeon has with specific type of surgery, the higher their success rates. The specialists you can look into, depending on the type of surgery you need, include:
Bariatric surgery — bariatric surgeons
Spinal surgery — orthopedic surgeons and neurosurgeons
Knee and hip surgery — orthopedic surgeons
Cardiac surgery — cardiovascular surgeons
Are you comfortable talking to your surgeon?
Your surgeon should make you feel at ease and confident that they will be able to perform your surgery well. Even if a surgeon is highly rated, it is important that you feel comfortable with them. This is highly subjective, so do not be afraid to keep looking for another surgeon if you are not sure how you feel.
Does the surgeon answer all of your questions to your satisfaction?
It's natural to have a lot of questions about getting any kind of surgery. When deciding between surgeons, look for someone who can confidently answer all of your questions. You shouldn't be left with unclear or vague answers — if you need more information, make sure you ask.
Where is the surgeon located?
Traveling for surgery is a great option, especially if you live in a rural area or in an area where the cost of surgery tends to be high. That said, you will want to make sure it makes sense to travel for surgery, both before and after. If you find a top-quality surgeon located away from your home region, you can ask questions like:
Will I have to travel for my pre-operative consultation?
When will I be able to travel home after surgery?
What postoperative care and support will be available to me once I return home?
Can a friend or family member travel with me to support and care for me before, during, and after surgery?
What happens if there are complications after I return home?
How will I check in with your surgeon after surgery?
What are the surgeon's credentials?
Naturally, you only want a surgeon with the highest credentials and best outcomes to operate on you. When you schedule your surgery through Carrum Health, you get access to the top surgeons in your region. If you are looking for a surgeon on your own, make sure to ask if they are board certified, whether they are certified in any specializations, and whether all of their certifications are up to date.
Does the surgeon have testimonials from past patients?
Hearing from other patients can go a long way in making you feel confident that you're choosing the right surgeon for your knee, hip, spinal, bariatric or cardiac surgery. Most surgeons will offer to show you reviews from past patients. If they do not, feel free to ask. Even better, ask if you can talk to any of the patients they have operated on before. If a surgeon does not have reviews or if the reviews do not seem very positive, it is a good sign that you should keep looking.
Does the surgeon offer post-operative support?
Surgery is about more than just the operation itself. All surgeries require preparation beforehand, as well as lifestyle changes after the surgery is over. In order to make sure you have a successful recovery, you will want to find a surgeon who offers comprehensive post-operative support.
Questions to ask each surgeon you meet with
When you meet with each surgeon for a consultation, it can be hard to remember all the questions you should ask to make sure they are a good fit. To make it easier, and to make sure all of the most important topics are addressed to your satisfaction, you can use this list of questions as a reference.
How many surgeries have you done in the past year? How many of the type of surgery that I need have you done in the past year?
How do you measure success of the surgery? How do you assess improvements to my quality of life prior to and after the surgery and recovery?
Do you participate in continuing education on the type of surgery I need?
Are you a member of the American Board of Surgery (ABS)?
Are you a member of any surgical specialty board? Which ones?
Can I see reviews from your other patients? Are any of them willing to talk to me about their experience?
What kind of postoperative support do you offer?
What are your success, failure, and complication rates for each type of surgery you perform?
Are my risks higher than other patients? Why?
Which type of surgery do you recommend for me? Why?
What pre- and post-op instructions do you give to patients having the surgery I need?
Choosing a surgeon is a big deal but it should not be complicated. When you follow the steps recommended here or, better yet, let your Carrum Concierge help you choose a high-quality surgeon, finding the best surgeon for you can be a breeze. Our surgeons perform at least 200 surgeries per year. Their readmission and complication rates are among the best in the country. It is worth putting the effort in now. Remember, using a surgeon who has high success rates and a lot of experience performing the type of surgery you need can help guarantee that your surgery — from start to finish — is a success. Do not be afraid to shop around. It is important to talk to more than one surgeon to make sure you are getting the best fit possible.