We're Having an Impact—and People Are Taking Notice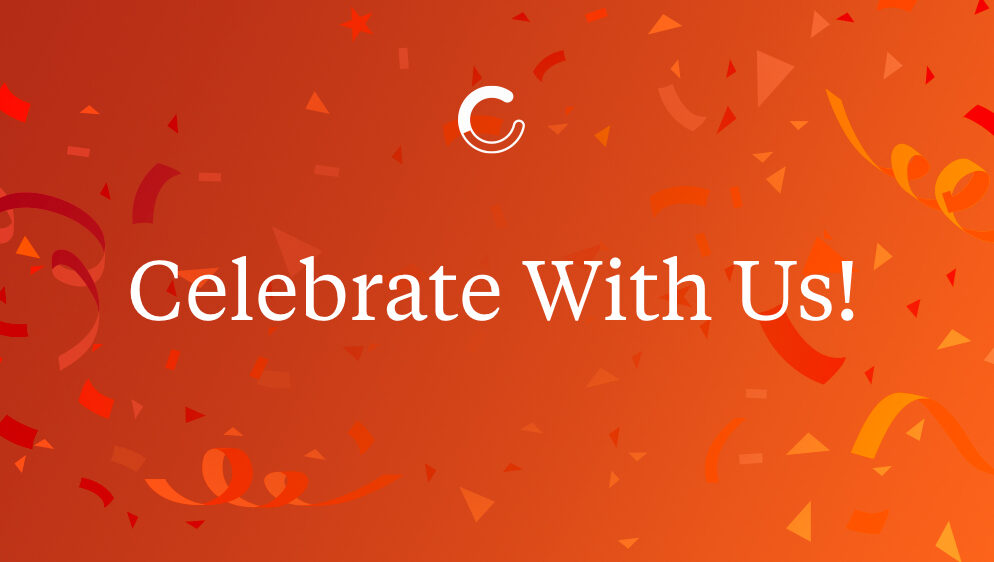 The past month has been jam-packed with good news for Carrum Health—we received several awards recognizing the impact we're making for patients and employers. 🎉
And while awards are always fun to win, it's not just about the trophy for us. It's much more about the recognition and validation of our work and impact. Our ultimate goal is to promote better health and well-being with our valued-based centers of excellence (COE) solution, and we couldn't be happier that our peers agree we're doing just that.
Here's a little bit more about each of the awards we won:
1.
The Digital Health Hub Foundation Digital Health Award
The Digital Health Hub Foundation (DHHF) was founded in 2017 on the University of California San Francisco campus. DHHF's membership consists of 30,000 early-to-late-stage healthcare companies, providers, payors, investors, clinicians, and more.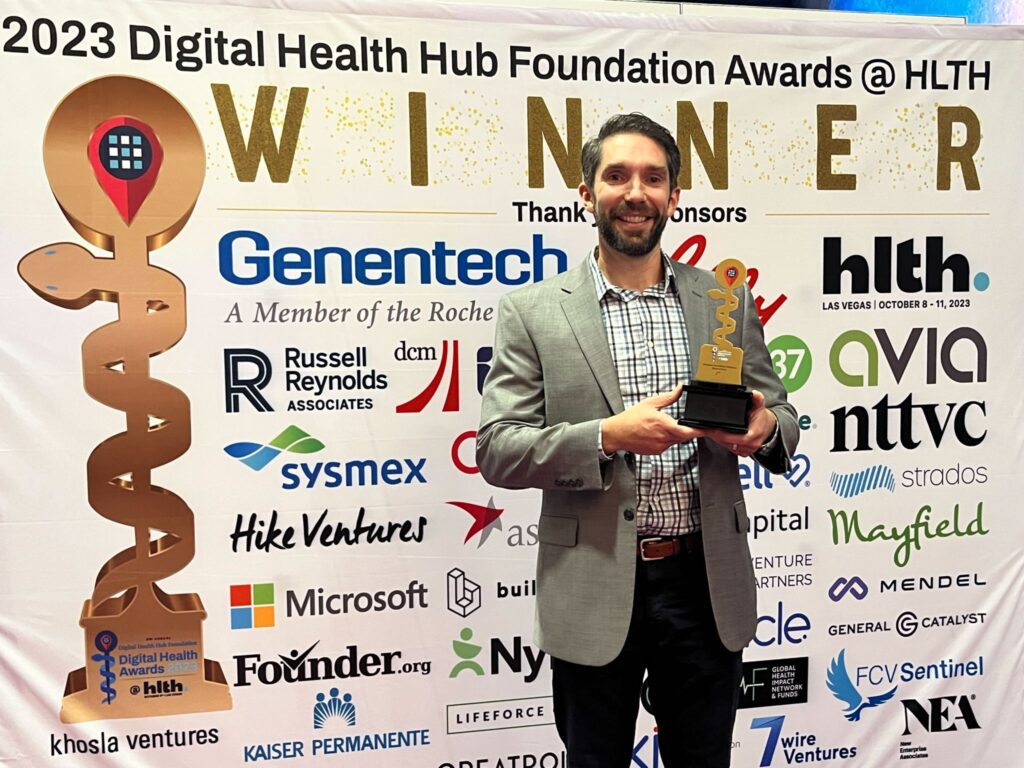 Carrum Health Co-founder and Chief Partner Officer Brent Nicholson.
This year, more than 1,500 companies applied to their awards program, considered one of the most prestigious in the healthcare industry. After a rigorous application process and several rounds of judging, Carrum was selected the winner for Employer Subsidized Wellness.
"The companies that apply to the Digital Health Awards consistently exemplify the pinnacle of innovation and excellence in the healthcare industry, setting new standards for quality and patient-centered care," says Mark Goldstein, founder and chairman of DHHF.
Watch the awards finale ceremony, which took place in Las Vegas at the 2023 HLTH conference.
2. BenefitsPRO LUMINARIES
Each year, BenefitsPRO recognizes the advisors, leaders, teams, programs, and companies they feel are most successfully driving the health benefits industry forward. When deciding upon winners, the LUMINARIES judges—a team of distinguished and diverse health benefits industry leaders—considered many factors, including:
Ability to think creatively and problem-solve
Success in reaching organizational goals
Impact on benefits professionals and the broader industry
Dedication to the highest ethical standards and service
This year, both Carrum Health and our CEO Sach Jain were chosen as Leadership category winners for their dedication to advancing and humanizing the benefits industry. Our value-based surgical and cancer care benefit combines a premier centers of excellence network with data-driven bundled payments to help self-insured employers tackle rising healthcare costs while also providing their employees with access to the highest quality care.
Carrum has worked collaboratively with self-insured employers for the last decade to understand their frustrations around price transparency when working with fee-for-service models. We were recognized for giving the control back to employers by offering them predictability without compromising quality of care.
Read more about both awards here.
3. Employee Benefit News Excellence in Benefits
For the third year in a row, Employee Benefit News (EBN) named a group of Excellence in Benefits Awards winners. This awards program honors changemakers in the benefits and HR community, including employers with top benefits programs, innovators providing tech-driven solutions, and leading advisers who help connect the dots.
"From new benefit platforms that support neurodiverse employees, continued support for caregivers, and efforts to lower healthcare costs, putting people first is top of mind for those serving the HR and benefits space," says EBN executive editor Alyssa Place.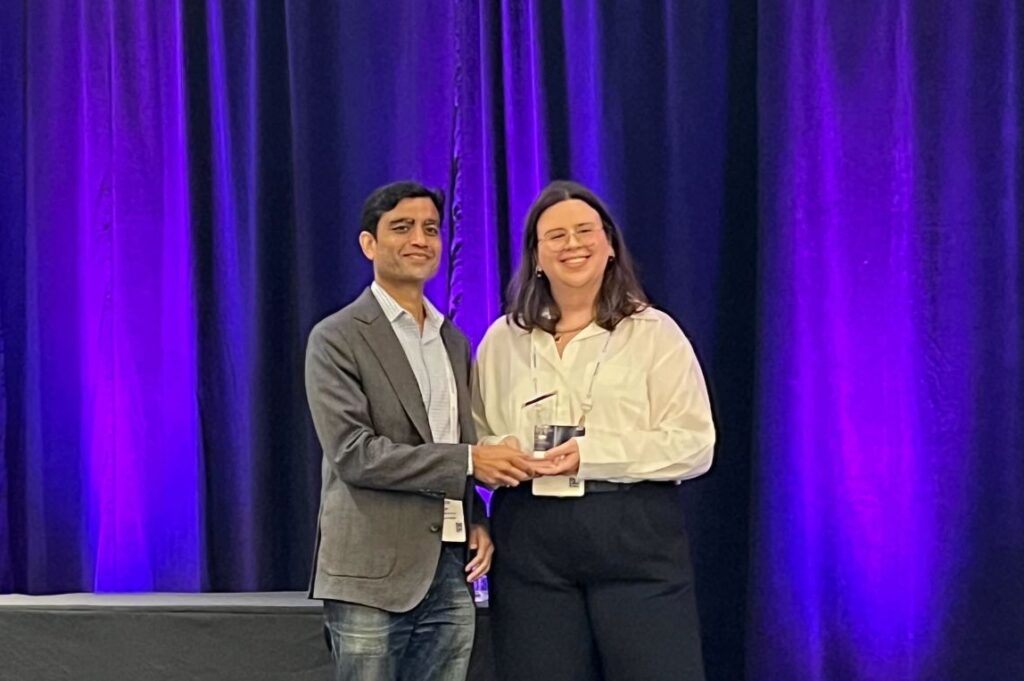 Sach Jain accepting his Excellence in Benefits Award.
EBN selected Sach as a winner because, under his leadership, Carrum has developed the industry's leading care benefit for acute care such as orthopedic surgery and cancer treatment, which combined account for nearly half of total employer health spend. The RAND Corporation found that our Centers of Ecellence solution reduces unnecessary procedures by as much as 30%, leads to better patient outcomes, and can save employers up to 45% per care episode. Read EBN's spotlight on Sach here.
Sach accepted his Excellence in Benefits award at EBN's BENEFITS AT WORK conference, where he also spoke on a panel titled "Innovative Responses to the Push-Pull Between Inflation, Compensation, and Rising Healthcare Costs."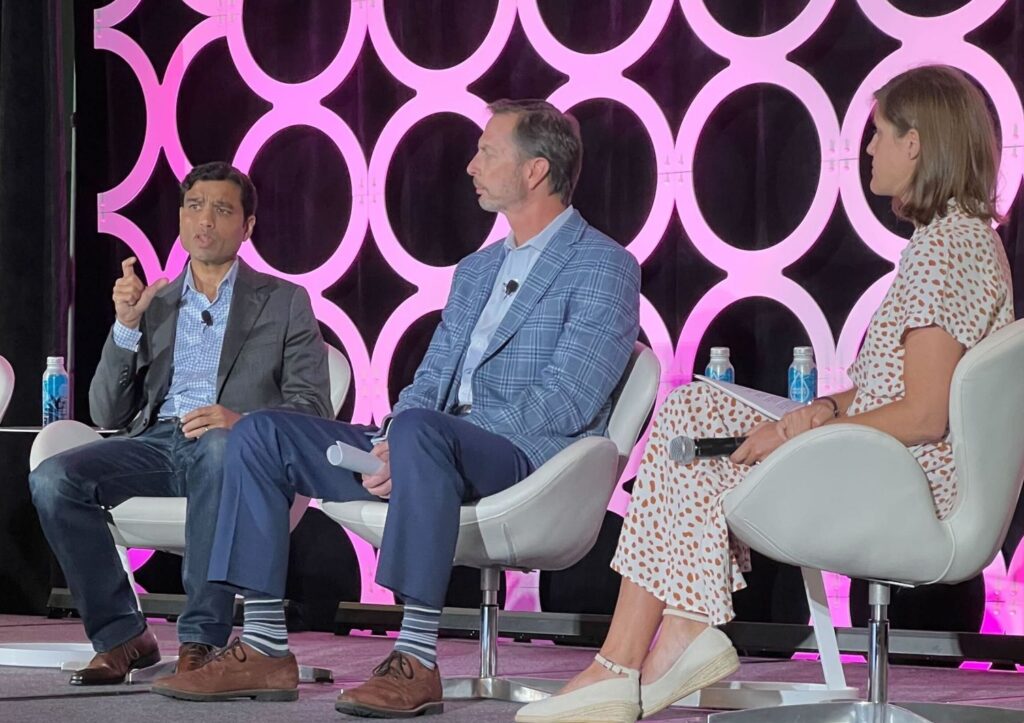 Sach Jain speaking at the BENEFITS AT WORK conference.
Receiving these awards is an honor. And while we don't want to diminish the excitement or gratitude we feel, we'd be remiss if we didn't mention there's still a lot of work to be done to ensure as many people as possible have access to the highest quality care at little-to-no cost. But these accolades confirm we're on the right track—and we couldn't be more excited for what's to come.