Building a Benefits Health Stack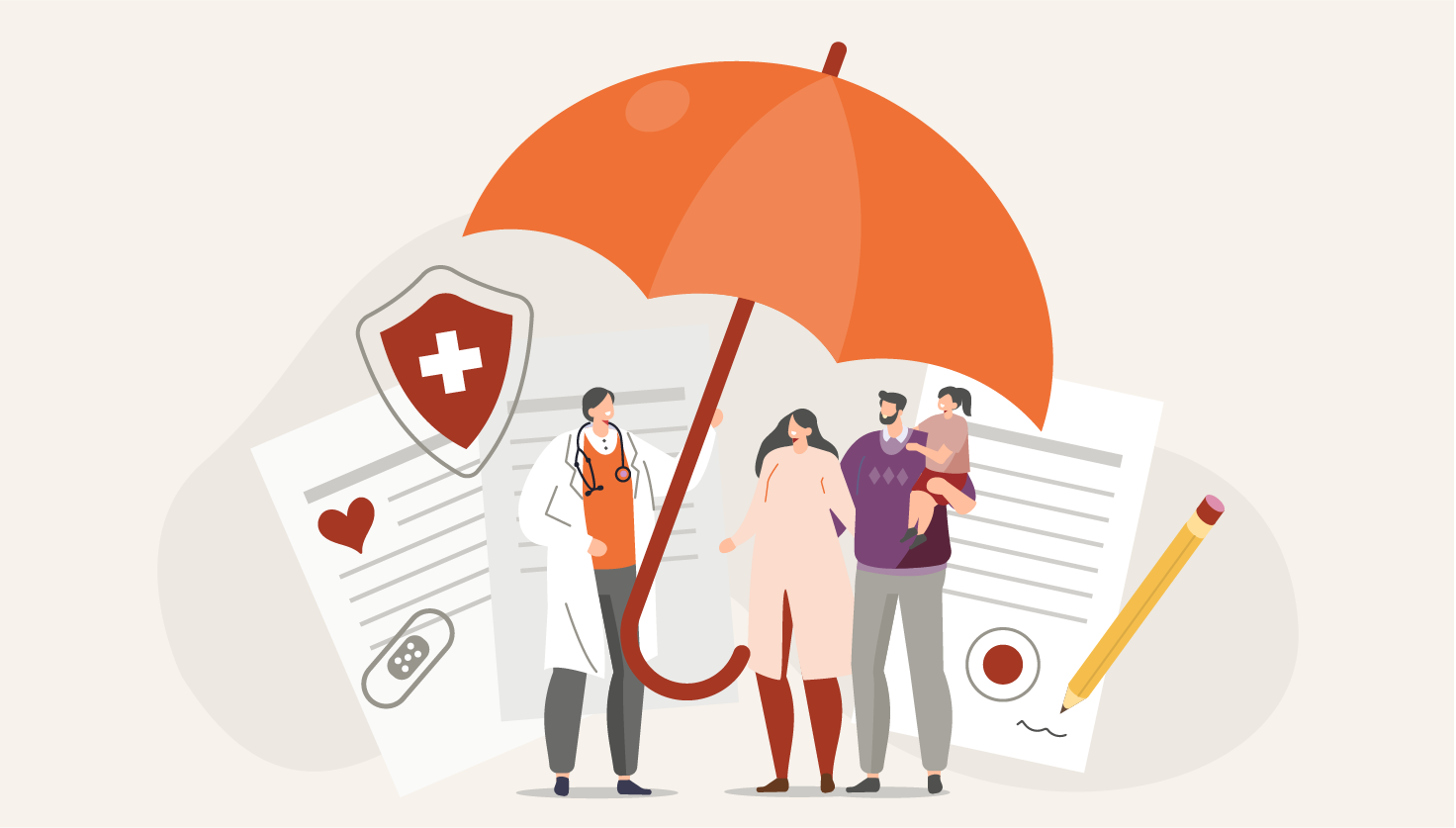 For employers, taking a page from IT may make benefits portfolios more agile, comprehensive and cost-effective.
Diversify, diversify, diversify. It's an age-old wisdom in the realm of investments, and a common approach to enterprise IT, in which teams combine myriad best-in-class tools and applications to more precisely (and flexibly) meet their needs. Now the pandemic—and its lasting effects—is making the concept more mainstream in benefits management.
Rare is the employer who hasn't broadened its benefits offerings in the past two years. From adding digital programs and support for wearable devices, to expanding online counseling and modifying existing programs for remote workers, 68% of large employers report making a lasting change to their wellness offerings last year because of the pandemic, according to a Kaiser Family Foundation survey. In addition, 79% of large firms doubled down on telemedicine benefits.
That shift toward more benefits isn't expected to change anytime soon: two-thirds of employers plan to customize their benefits programs by 2023, according to Willis Towers Watson. That's a sharp contrast from just 23% in 2021.
There is a real need—and a vocal demand—for robust benefits among employees. And in today's war for talent, that demand cannot be discounted. Even with what most analysts predict is a looming recession, job numbers in many sectors are still strong, with U.S. employers adding 428,000 new jobs in April 2022. More than half of businesses cite the tight labor market as a main driver of benefits changes. But for benefits leaders and employees alike, ad hoc additions can create real problems.
For benefits leaders, rushing to add more vendors and more platforms has often meant more administrative burden and more paperwork. It can be hard enough to stoke employee engagement across a core set of benefits offerings; when that number is multiplied, engagement efforts understandably plummet. For employees—who may be seeking benefits during fraught periods of mental distress or physical ailments—a scattershot portfolio can seem overwhelming to navigate and easy to ignore.
How to expand offerings while maximizing utilization and employee impact? Enter: the benefits health stack.
From Ad Hoc to Agile Ecosystem 
IT firms build a "tech stack" by curating a customized mix of frameworks, platforms and tools that are tailored to meet organizational needs, then fitting them together to create a unified whole that works seamlessly and synchronously together.
Future-facing benefits leaders are adopting a similar approach when rethinking their benefits mix. That means careful curation of the health programs, tools and frameworks that can address employee needs from a variety of angles—with enough digital connective tissue to make navigating and accessing such benefits a breeze. Metrics like engagement, utilization and cost-savings are measured at the level of individual offering, sure, but also across the entire benefits stack.
Because here's the thing: The modern push for more personalization and diversified benefits means that not every offering will, or should, be promoted to and used by all employees. What matters most is that employees who would benefit from a particular program know that it exists, can easily navigate to it, and feel empowered to make use of that benefit. And, just as an employee may see that one change impacts everything from their sleep and stress levels to their biometric readings at an annual exam, benefits leaders should assume—and even expect—offerings to overlap, influence and impact one another.
Take, for example, low back pain, an incredibly common and surprisingly costly condition. For every 1,000 U.S. employees, the Integrated Benefits Institute estimates that back pain costs about $442,000 in excess healthcare treatments and lost work time. For an employee with persistent back pain, the physical symptom may restrict her mobility and impact her sleep, but the accompanying fear of potential surgery may also influence her mental health and day-to-day job performance. Uncertainty and anxiety about recovery might cause her to put off seeking care, or future doctor's appointments. While health insurance alone might technically meet the employee's needs—by connecting her to a provider for back surgery—it's a far cry from the most ideal solution.
What if, instead, the employee received a highly targeted outreach email alerting her to the company's available surgical benefits? Rather than her hunting for a solution, the company is able to proactively help with her health needs. She's connected to a concierge-like service that can cut through the overwhelm and connect her with industry-leading surgeons who have been rigorously vetted for their ability to help patients achieve the best outcomes and avoid unnecessary surgeries. If it is deemed that she won't need surgery, she will be steered toward a noninvasive treatment plan that combines wearable sensors with digital, one-on-one physical therapy sessions, allowing her to resolve her pain.
The cost savings of avoiding surgery can't be discounted. But just as noteworthy is the fact that the employee was able to avoid the stress and discomfort of surgery, and getting the appropriate care didn't require a lengthy period away from work. What's more, successfully engaging her in one area of her health opens a window of opportunity to engage and empower her in other areas. Maybe her mobility improvements motivate her to make use of the company's subsidized gym benefits or join its digital weight-loss program. Maybe finding relief for one issue inspires her to follow-through on the other appointments she's been putting off.
Each of those changes adds up: Research in Health Affairs suggests that people who have the least confidence and skills to actively engage in their own health care (what researchers call patient activation levels) incur health care costs up to 21% higher than those who have the highest activation levels.
Employee health doesn't exist in a vacuum, and neither should the benefits available to them. By approaching the portfolio as a benefits stack—and prioritizing the digitalization that can make it more cohesive and comprehensive —benefits leaders can amplify wins for the employer and employee alike.
Building a Better Stack
As benefits leaders expand and evolve employee offerings, they'd be wise to keep their health stack, or benefits stack, front of mind. How? Well, consider these three steps.
1. Be Selective Without Being Limited
With employees clamoring for more resources, it's natural to slip into a more-is-more mentality. But there's no sense in larding up your benefits portfolio with programs and tools that aren't up to snuff—doing so only risks wasting budget while potentially overwhelming or confusing employees. Now is the time to revisit the framework you use for vendor selection and program assessment, and to stick to those high standards.
At the same time, there's a real demand for companies to open the aperture on the types of benefits they offer. Even five years ago, it might have seemed unwise to roll out an offering that might help only 5% of your workforce. Today, those more tailored and targeted offerings have moved mainstream, from student loan reimbursement to meditation apps, LGBTQ-centered health navigation tools to postpartum doula support. Don't hesitate to build a benefits stack that reflects the full diversity of your employee population and its varied needs and priorities. It's okay if utilization isn't sky-high across every service. The goal here is to make selections that are as quality-centric as they are people-driven. And when it comes to costly procedures, for instance, even a relatively modest 5% utilization can drive significant overall savings.
2. Embrace Digital Acceleration
Data is the lifeblood of a modern benefits stack. As much as possible, you want tools and programs that are built with digitization at their core. Do third-party vendors offer only a static site and a help-line for employees, or is there an app or chat feature available? Are vendors working with their own data silos, or are they able to connect to other data pools—whether that's medical claims data, employee databases or third-party integrations—to fuel deeper and more dynamic insights? How, and how often, are reports on utilization, engagement and cost-savings delivered? And does every vendor in your benefits stack seem genuinely motivated not only to maximize use of their particular offering but to drive maximum value across your employee population?
Not every benefit in your portfolio can or should be a digital health tool, of course. Your stack must be able to reach employees where they are, and some employee segments show clear preferences for printed materials, in-person sessions and dedicated call centers. What's essential, though, is that every element in your stack has the digital backbone in place to support your needs, as a benefits leader, in mining insights and implementing changes. A static stack simply can't be a fully effective one.
3. Be Wary of Administrative Burden
Nearly half of benefits leaders list bandwidth as their biggest internal challenge when considering new benefits programs, according to an upcoming 2022 Carrum Health survey. That's certainly understandable, considering that many have spent recent years furiously managing everything from shifting workplace Covid protocols, to remote work policies, to safeguarding their talent strategies from the Great Resignation.
While there may be competing priorities, employee demand for better, stronger, more comprehensive benefits shouldn't be ignored. "Talk to your HR manager" worked okay as a first step when a company's benefits portfolio consisted largely of health insurance and retirement planning, full stop. But in the modern era of myriad options that span the entirety of mental, physical and financial health, expecting HR to play middle-man simply isn't realistic.
As benefits leaders expand offerings, they should look to minimize the administrative burden those solutions may include. Ideally, an effective health stack would be centered on benefits that shoulder much of the burden of communicating with employees, identifying opportunities for engagement, and driving follow-through on utilization and realized benefits.
The pandemic has upended what employees expect from their benefits. Benefits leaders should embrace this moment for what it is: a chance to rethink how they assemble and manage benefit portfolios. Approaching the portfolio as a benefits stack can make that process both more streamlined and more successful.