4 reasons you should offer your employees center of excellence benefits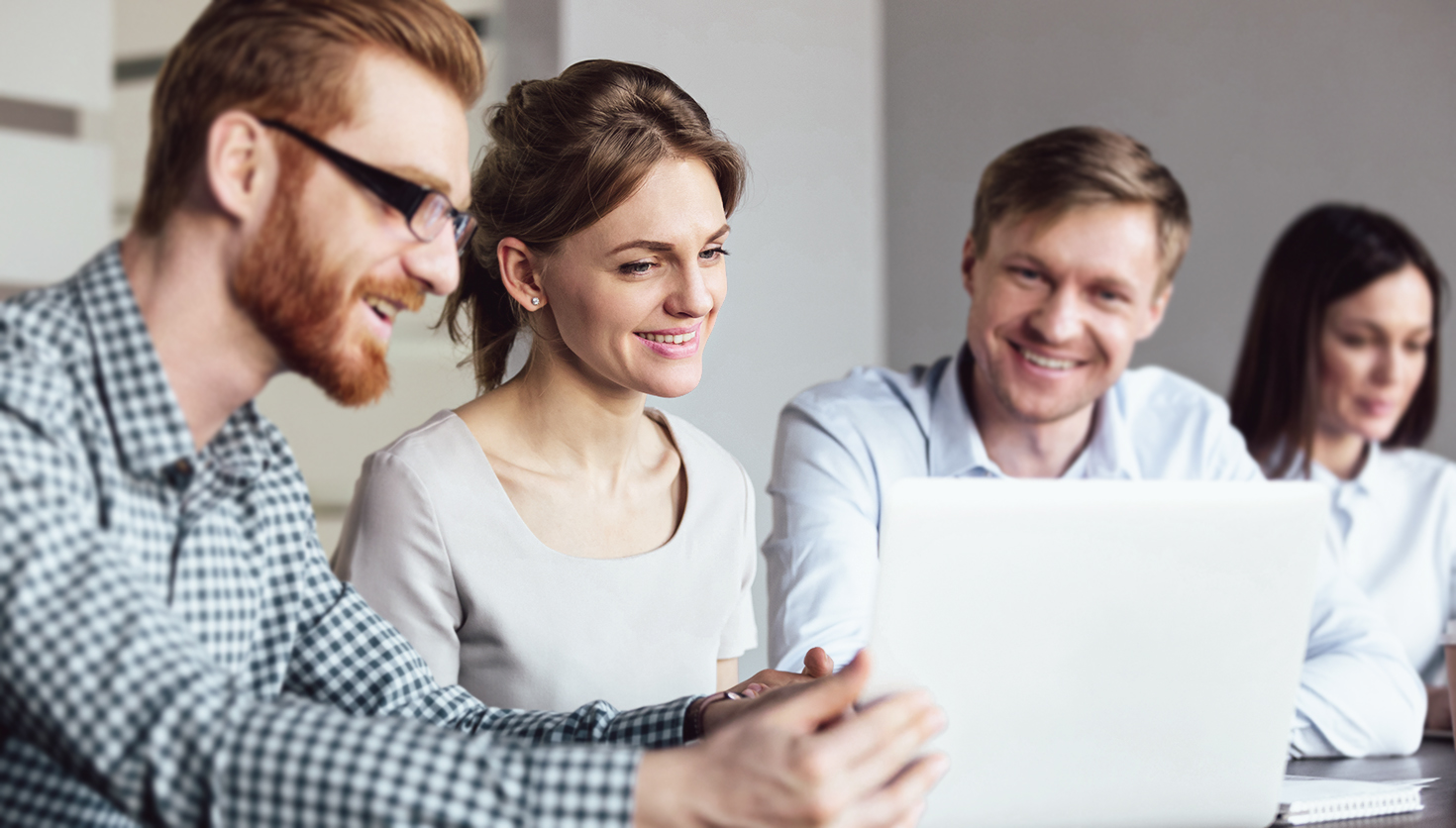 Running a business requires you to think about both your employee's well-being and your company's bottom line. Sometimes that can feel like a monumental challenge, especially when you're self-insured. While you want to take good care of your employees, you may worry that offering benefits will open you up to financial risk. However, your employee's well-being directly impacts the success of your company. Offering benefits that go beyond the bare minimum legally required can go a long way in helping nurture employee loyalty and satisfaction.
These are the 4 most important reasons employers should offer a Center of Excellence benefit.
1. Helps you minimize employee attrition
Do you know how much employee turnover really costs? A study from the Center for American Progress (CPA) found that the average costs to replace an employee can range from 16% to 213% of an employee's annual salary. Lower paying jobs that see higher turnover rates tend to cost less per employee but add up over time. High-paying executive positions, on the other hand, can cost over double the employee's salary. Naturally, financially savvy businesses want to lower attrition rates and save the company money. When employees don't feel supported, stress levels rise and they're more likely to start looking for a new job. On the flip side, when employees feel supported and know that their employer values their health and happiness, employee loyalty rises. When you offer a Center of Excellence benefit, your employees will know that you have their best health in mind.
2. Makes your company more appealing to new hires
As high-deductible health plans become the norm, especially for people with employer-based plans, the reduction of healthcare costs becomes increasingly important. It should come as no surprise then that 34% of millennials choose healthcare as the most important benefit an employer can offer. They want cost transparency and assurance that if they need care, they'll be able to afford it. The millennial generation makes up 35% of the U.S. workforce, so even if your company doesn't skew millennial now, it likely will in the near future. Even if you can't offer over-the-top perks as companies like Google or Facebook do, rest assured that, while cool, nap pods and on-site doggy daycare aren't what millennials value most. Offering Center of Excellence benefits through Carrum Health is one simple way to attract employees who value health care as a benefit. Knowing that, should they need surgery, they'll be able to go to the best surgeons out there will make your company stand out.
3. Saves your company money on surgery claims
As a self-insured employer, you're no stranger to risk. While you may not be paying monthly premiums to an insurance company, you are responsible for paying your employee's claims as they come in. Obviously, the healthier your team is, the better. Realistically, not every employee will be in optimal health, making the risk of a costly claim likely. Surgery is expensive, no matter which way you cut it. One major benefit of being self-insured is that you can customize your plan to meet the specific needs of your team. While Center of Excellence benefits aren't required under the federal laws that govern companies with self-funded health plans, offering them could save your company a lot of money. Getting opinions from expert surgeons can help your employees avoid unnecessary surgeries. This helps your employee get more appropriate care, as our top-quality surgeons will advocate for more conservative treatments unless surgery is absolutely necessary. This also helps your company save money on claims.
Carrum Health offers predictable and transparent pricing on surgery expenses and claims. As an example, some of our Southern California customers experienced high episode cost savings, as well as reduced readmission and complication rates. Here are some specific numbers, based on the type of surgery:
Knee and hip replacements:

Episode cost savings — 43%
Readmission rate reduction — 63%
Complication rate reduction — 14%

Cervical spinal fusion:

Episode cost savings — 47%
Readmission rate reduction — 24%
Complication rate reduction — 48%

Lumbar spinal fusion:

Episode cost savings — 50%
Readmission rate reduction — 58%
Complication rate reduction — 48%

Coronary bypass:

Episode cost savings — 40%
Readmission rate reduction — 11%
Complication rate reduction — 62%
Want to see how much Carrum Health could save your organization? Request a free claims analysis.
4. Saves your employees money on health care
When asked about their healthcare experience, the chief complaint among patients is high medical bills. In the face of the rising cost of healthcare in the U.S., people tend to avoid seeking care — even when they really need it. According to a 2017 survey done by Amino and Ipsos, "53% of Americans think receiving a medical bill they can't afford is just as bad as being diagnosed with a serious illness." To make matters worse, 37% said they wouldn't be able to afford a medical bill over $100 without going into debt. These numbers are staggering. With Carrum Health as a benefit, all costs are covered for the employee*. They even have access to a Care Concierge who will walk them through every step. When employees know that they can have surgery without experiencing financial stress, they are more likely to get care when they need it. Ultimately, this makes them happier and more productive, which directly affects their company's bottom line. Carrum Health directly connects progressive self-insured employers to top-quality regional healthcare providers through the industry's first comprehensive bundled payment solution. Our innovative platform reimagines how care is paid for and delivered, improving the value of health benefits for employers and their members.
Offering your employees access to top-quality care for when they need surgery is just the right thing to do. There are immense savings opportunities for self-insured employers who use a surgery benefit like the one offered by Carrum Health. Still, employee satisfaction is one of the most important factors to consider when putting together a benefits package. When your employees are happy and healthy, your company will be, too.
Schedule a demo today to see how Carrum Health can help.
* Per IRS rules, a portion of the covered travel expenses will be reported as taxable income to the employee. Due to IRS regulations, on HSA plans the deductible applies but coinsurance is waived.