Centers of Excellence Cost Savings? That's a Start—but Only a Start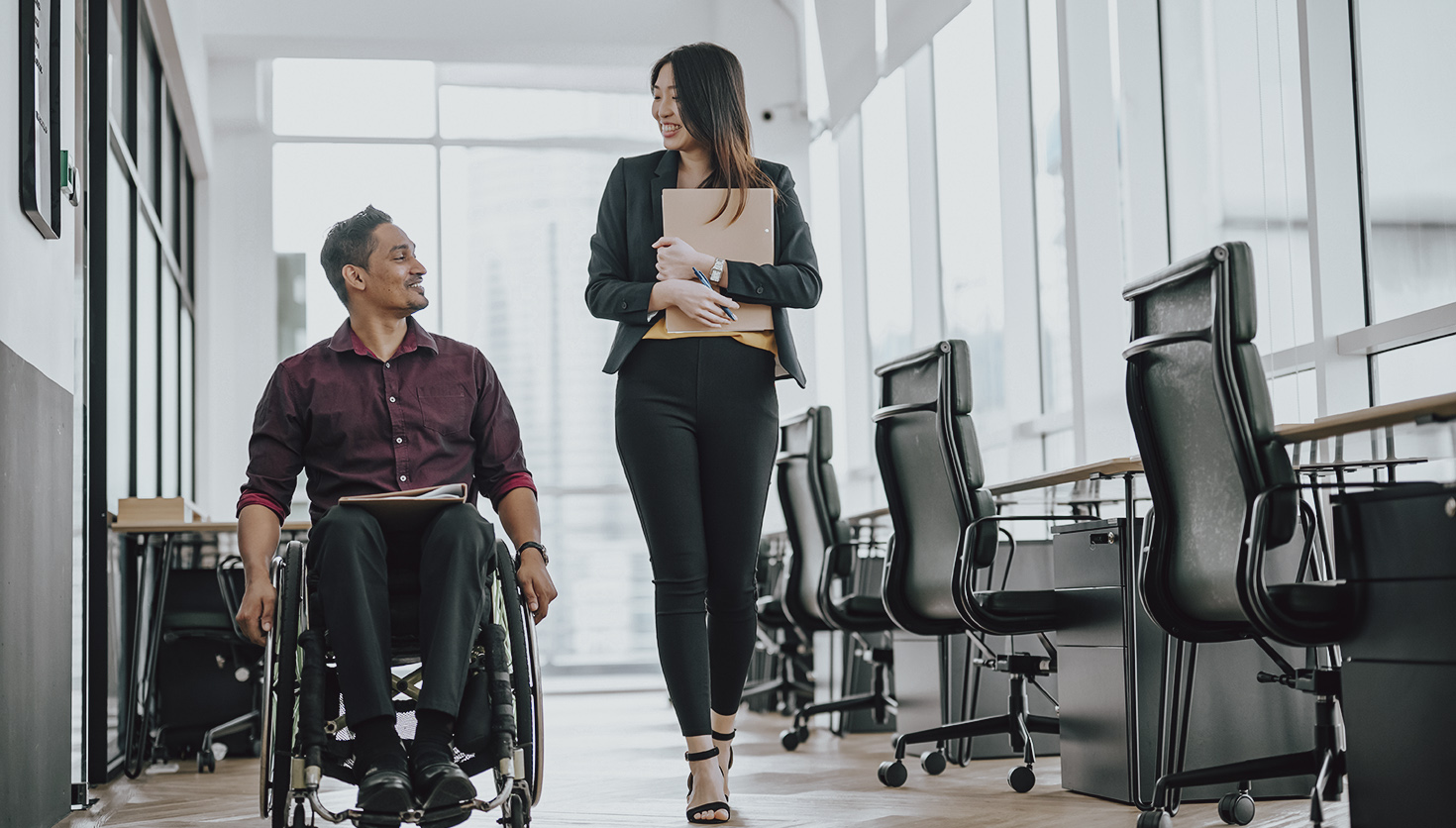 Centers of Excellence (COE) are gaining serious momentum among employers—and with good reason. Healthcare costs were steadily climbing before the pandemic, then the past two years created wild swings in healthcare utilization and a backlog of procedures. Now, despite current uncertainty, the labor market remains tight and employers are rethinking the usual reflex to pass along some of the rising costs to employees.
Although the average per-employee cost of employer-sponsored health insurance jumped 6.3% in 2021, according to Mercer, most employers held off on raising deductibles and other types of cost sharing. In fact, the median deductible actually dropped, for both small and large employers. For large employers, the average monthly paycheck deduction for healthcare premiums rose by just $7 for employee-only coverage.
"The tough challenge of solving for both healthcare cost and healthcare affordability means maximizing value and accepting the disruption it may bring," said Tracy Watts, national leader for U.S. Health Policy at Mercer.
For employers looking to beat back runaway healthcare costs without losing their competitive edge in the talent market, an effective COE can be a game changer. By incentivizing employees to use medical providers that agree to charge one set amount for pricey procedures, employees can better manage costs without sacrificing quality. A RAND Corporation study examining three major surgical procedures found that using a COE with a bundled payments program reduced surgery costs by more than $16,000 per procedure—an average decrease of more than 45%.
No wonder that nearly all (95%) benefits leaders report that they've seen positive results from having a COE in place, according to an upcoming survey by Carrum Health. For three out of four, reducing surgical costs alone could largely reduce overall healthcare costs.
But here's the thing: controlling direct costs is just one dimension of a COE's potential value. When benefits leaders consider the subtle yet profound ways this type of benefit can impact a workforce, it's clear that cost savings is just a start.
1. COE Value Boost: Avoiding Unnecessary Surgeries
In terms of cost, recovery, and time away from work, the best surgeries are those that healthcare providers are able to avoid entirely. Yet too often, surgeons fall victim to "the law of the instrument," or the psychological effect of using the tool at hand to address any problem encountered.
Unnecessary procedures are startlingly common: A study in Arthritis & Rheumatology found that 34% of total knee arthroplasty surgeries were deemed inappropriate, and an additional 21% were inconclusive. When it comes to heart disease, a federal study found that, for many, medication can be as effective as cardiac stents or bypass surgeries.
When providers are able to divert patients to less invasive yet equally effective treatment paths, everyone wins. The employer doesn't have to shoulder unnecessary surgical bills, and the employee doesn't have to endure the physical, financial, and emotional burden of an avoidable procedure.
The toll that avoidable procedures take on employees cannot be overstated: Nearly half of patients experience preoperative anxiety, which can range from fear of needing a blood transfusion to worries about not waking up from anesthesia. Employees can be stuck in anxiety limbo for weeks, if not months, while they wait for the procedure they've been told they need. A PLOS One study found that the pandemic increased wait times for surgery by as much as one-third, to a mean of 92.6 days.
Add to preoperative mental stress the very real physical and emotional toll of a lengthy recovery, and it's clear why benefits leaders are implementing COEs that are designed to spare employees avoidable procedures.
2. COE Value Boost: Higher Employee Satisfaction
Improving the quality of employee care is the top strategic priority for employers in 2022, according to Carrum's survey of more than 200 benefits leaders. Why? Well, employees are demanding it.
Mercer's Inside Employees' Minds survey in 2021 found that mental and physical health ranked only behind the ability to cover monthly expenses for employees. While the pandemic has no doubt impacted the physical and mental health of American employees, it's also brought renewed interest and attention to this arena. Employees want the tools and programs available to them to best manage their health. Employers are heeding the call, with more and more of them now providing supplemental health benefits, according to the Society for Human Resource Management (SHRM).
The complexities of the healthcare system can be daunting for the average person, who often struggles to understand the exact parameters of their healthcare coverage. Which providers are in-network, how much they can expect in out-of-pocket costs, how to obtain prior approval—all can leave a member's head spinning. A COE can make that process infinitely easier and less stressful. An employee is relieved of the headache of comparison shopping surgeons, or of trying to guess what sort of bill they might receive. Indeed, some COEs are equipped with concierge-like customer service programs that coordinate each aspect of the surgical journey and allow employees to maintain a single point of contact from examination to recovery.
3. COE Value Boost: Faster, Smoother Employee Recovery Times
Helping employees feel empowered about the course of their treatment, and helping to arm them with the info they need, not only helps them mentally prepare—it can have physiological benefits as well.
Research shows that patients with a sense of agency, who feel in the loop and genuinely listened to, experience faster post-op recovery and fewer surgical complications. Studies have also identified a connection between patients feeling empowered to take control of their health and better post-op outcomes—through such preoperative preparations as breathing exercises and anxiety reduction. One study found that coaching patients in these ways before surgery resulted in post-op hospital stays being cut by two days and costs being reduced by $2,308 per patient.
The advantages of a COE continue after surgery. Having a true partner in care ensures a faster and smoother recovery. Why? When an employer is aligned with the right COE, the post-op period is bundled into the care, and the patient's procedure comes with (at minimum) a 30-day quality warranty to help ensure the best possible outcome. If the COE utilizes a concierge-like model of service, employees are offered help with coordinating and scheduling follow-up appointments, and access to friendly, knowledgeable customer care representatives. This level of attention furthers a patient's experience of feeling heard, respected, prepared, and informed. Members know that when it comes to their personal concerns, as well as the practical aspects of logistics and scheduling, they have real support in their corner—and that their questions won't go unanswered.
4. COE Value Boost: A Competitive Edge in the Talent Wars
Whether it's called the Great Resignation or the Great Reshuffling, the recent labor market has HR leaders sweating. The nation's quit rate hit a 20-year high in November, according to Pew Research. More than 4.3 million people quit their jobs in December 2021 alone, many without having a new position lined up, according to a McKinsey report. At the same time, companies that came through the pandemic are focused on maximizing their organizational agility and strengthening their talent pools to best meet the next expected challenge—a recession.
"Employees are leaving their jobs to pursue new opportunities in record numbers, making hiring and retaining talent a significant challenge for employers across the country," said Johnny C. Taylor Jr., SHRM president and CEO.
What role do COEs play in the bloodsport that is modern talent management? Employees are putting more emphasis than ever on things like schedule flexibility and employer benefits as they weigh job offers and whether to stay put or move on. To stay competitive, Taylor points out, organizations must reevaluate their benefits portfolio and be poised to elevate their offerings.
Employers may not realize just how much of an effect robust benefits can have, not only on talent recruitment but also retention. A Quantum Workplace study found that when employees feel their employer cares about their health and well-being, they are more likely to still be working there in a year, and more likely to "go the extra mile" for their employer.
Accordingly, the member experience was a significant factor in most employers' decision to implement a COE, according to the Carrum survey. Prioritizing employee benefits and up-leveling the offerings is now table stakes for employers looking for a competitive talent advantage.
—
Cost savings alone would make implementing a COE well worth it for most employers. That said, the significant savings that can be had shouldn't obscure the other real benefits that can be achieved.
Employers who want to attract great employees, do right by them through every step of their healthcare journey, keep them focused and happy for the long haul, and see dramatic cost savings in healthcare spending would do well to consider a COE. There's little to be lost—and so much to be gained.