2023 Healthcare Trends: Employers Look to Value-Based Care Solutions to Cope With Cancer "Double Whammy"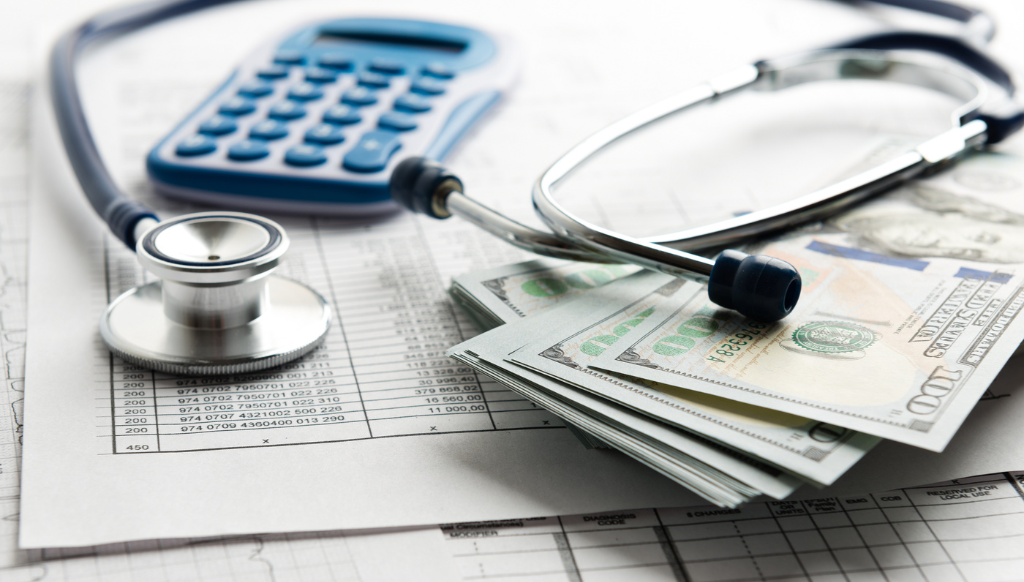 In the new year, one issue will take center stage for employers: cancer.
An estimated 1.9 million new cancer diagnoses were expected this year.
Add to that 10 million missed preventative cancer screenings and delayed care as a result of the pandemic, plus lack of access in underserved communities, and it's no surprise that experts expect to see advanced cancer diagnoses and mortality rates on the rise in 2023 and beyond.
Cancer is now the most expensive driver of healthcare spend, surpassing musculoskeletal conditions for the first time in the history of the Business Group on Health's annual survey.
To add fuel to the fire, rising healthcare costs—a 6.5% increase next year—inflation, and a looming recession will set in motion insurmountable challenges for employers and patients and a stark reality that many simply won't be able to afford the costs of a cancer diagnosis.
Cancer Costs Reach $21.1B Annually
The good news is that the rapid pace of innovation, including new diagnostics, immunotherapies, and targeted therapies have helped contribute to improved quality of life outcomes and survival rates, yet it has come at a significant cost.
Out-of-pocket expenses and time spent traveling to, waiting for, and receiving care is a $21.1 billion a year burden for a growing number of patients who face financial toxicity and are left to deal with crushing debt.
One study found cancer patients were more than 2.5 times as likely to declare bankruptcy as those without the disease. And those who went bankrupt had a higher risk of death than cancer patients who did not.
Despite the high cost of cancer care, however, racial and socioeconomic disparities persist and many patients end up receiving suboptimal care.
A 2020 study in the Journal of Clinical Oncology found that less than half of patients in California received National Comprehensive Cancer Network (NCCN) guideline-concordant care. Those who received non-guideline concordant care also had lower survival rates.
In rural areas, where access to quality care is a challenge, patients have an 8 percent higher overall cancer mortality rate than those who live in urban areas.
Point Solution Fatigue and Low ROI
Companies have traditionally invested in several health and wellness point solutions in an effort to increase member engagement, improve outcomes, and reduce high healthcare costs.
The average large, self-insured employer has 16 different health and wellness vendors, according to research presented at HLTH 2021.
Yet the sheer amount of solutions has led to a highly-fragmented ecosystem and point solution fatigue for employers managing them.
In fact, 60% of employers are overwhelmed with the increased complexity of managing their benefits programs, a survey by Guardian found.
Another challenge is that many point solution vendors aren't able to back up their ROI, or deliver an ROI for several quarters or even years.
Value-Based Bundled Payment Models in Oncology Are Gaining Traction
Value-based care models continue to gain momentum as a way to deliver appropriate patient-centered care, reduce waste, and cut costs.
Earlier this year, CMS announced its new oncology payment model, the Enhancing Oncology Model (EOM), set to launch in 2023, which will build off the previous Oncology Care Model.
In November, it also announced the extension of the Bundled Payments for Care Improvement Advanced Model through 2025, which ran between 2015-2021.
One big 2023 healthcare trend  will be employers exploring every viable opportunity with urgency to reduce healthcare spend without compromising quality and outcomes, and they will demand that the solutions they engage with deliver a high, tangible ROI.
Centers of Excellence (CoE) solutions that are focused on bundled payments for cancer care eliminate inequities and provide employees with access to high-quality, high-value physicians who deliver evidence-based, guideline-concordant care.
These are unlike fee-for-service models in which providers are incentivized to deliver more care and prescribe high-cost cancer drugs – even if they do not provide meaningful clinical benefits.
In contrast, under a CoE model, providers are incentivized to deliver long-term, high-value, holistic care to patients, which drives improved quality of life and outcomes. In fact, in a first-of-its-kind study of bundled payments for commercially insured populations, the RAND Corporation found that a value-based CoE solution saved employers over 45% per procedure, advised less invasive treatment in 30% of cases, and saw an 80% reduction in patient readmissions.
These solutions provide employers and patients with increased visibility, more control, and greater predictability around costs, which is particularly critical in the first year of a cancer diagnosis when costs are quite variable.
Plus, patients never receive a surprise medical bill and usually have their cost-share waived, eliminating financial toxicity.
Value-based care solutions for oncology that deliver an optimal ROI are able to demonstrate improved outcomes, survival rates, lower costs, and optimal patient experience scores.
In 2023, inertia is no longer an option. 
Employers must address the rise in cancer incidence, healthcare disparities, and high healthcare costs and invest in innovative solutions that will have a significant impact on outcomes and make for a healthier workforce.