How do our surgeons stack up? Take a closer look.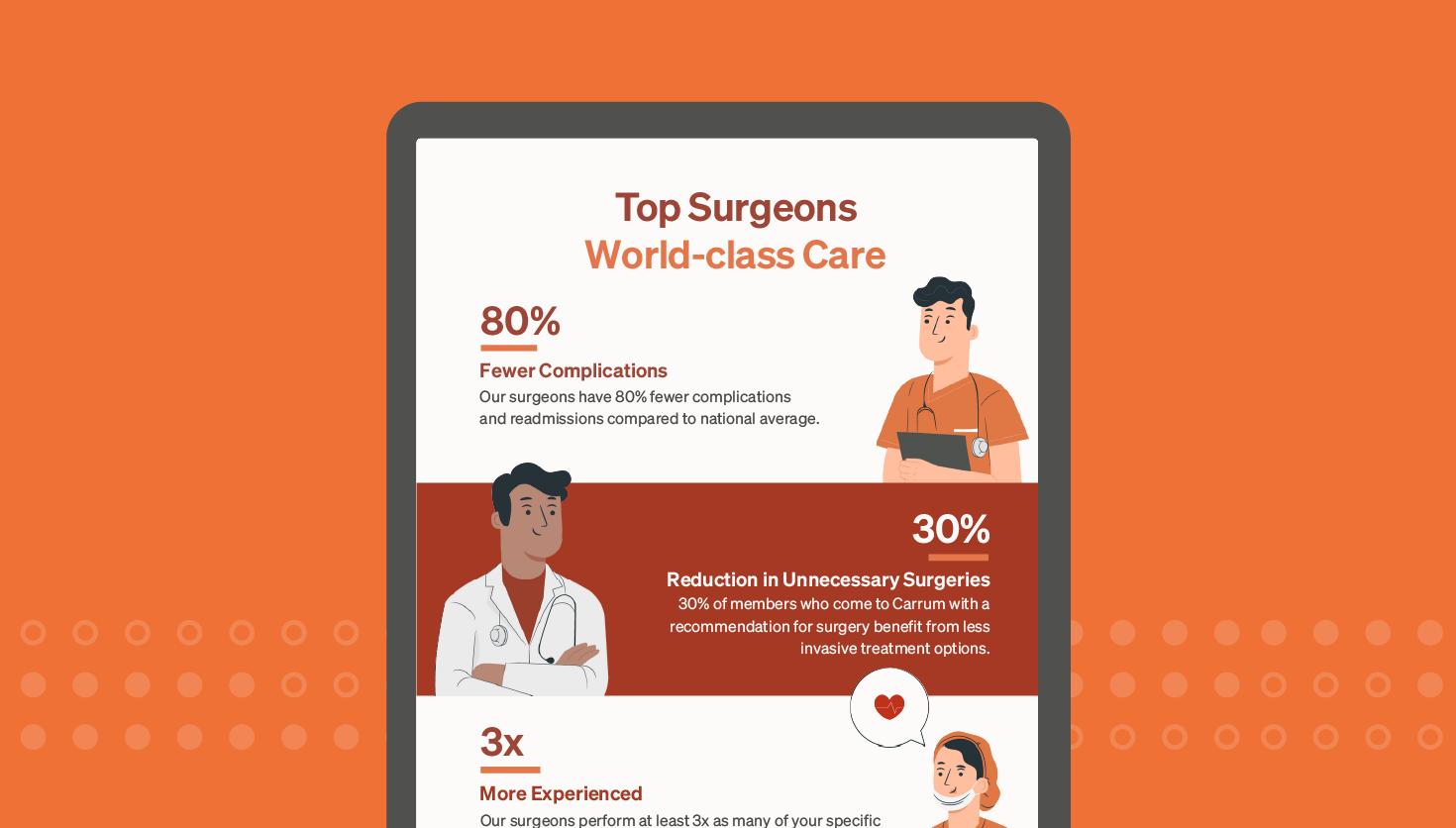 Carrum Health chooses the nation's top surgeons for our network, so you're sure to get the world-class care you deserve. Learn more about the surgeons we work with – and how they compare – in the infographic below.

If your employer offers the Carrum Health benefit, connect with your dedicated care specialist at carrum.me or call 888-855-7806.