Getting surgery in a COVID-19 world: What you should know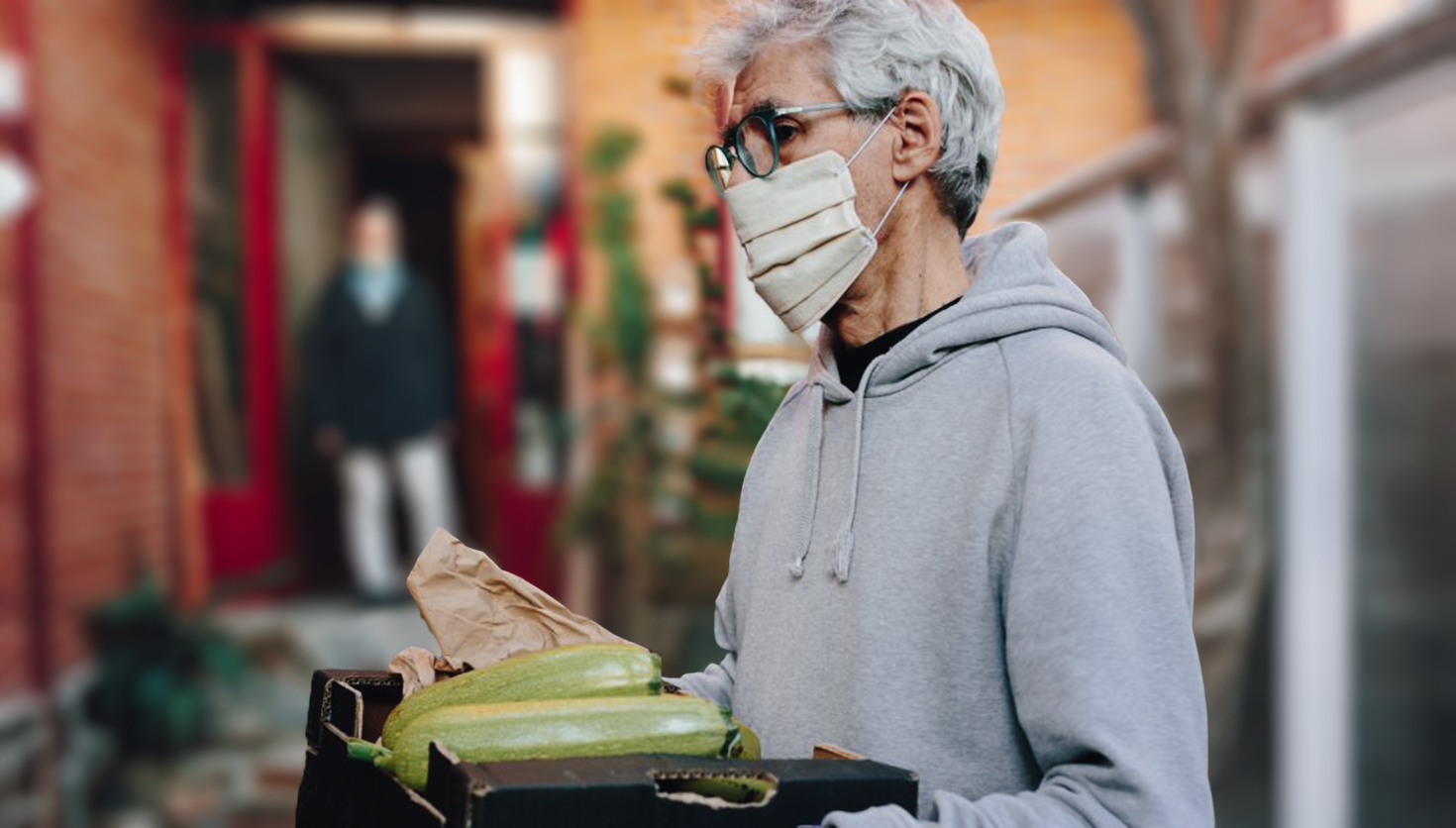 We're getting through this unprecedented time together and we know how incredibly hard it is living with the novel coronavirus. Unfortunately, the pandemic may have delayed your surgery or medical treatment and that makes everything even more difficult.
We're doing everything we can to help you get the care you need while also ensuring everyone's safety. We're here for you and will continually update this page with new information as we gather it.
Here are answers to some common questions. If you need further help, please call us at 1-888-855-7806 or log in to the app to securely message a care team member.
My surgery was postponed. What do I do now?
Preparing to get surgery takes planning and preparation and it's frustrating to have all your plans get postponed. We'll ensure your surgery date can be rescheduled as quickly as possible and will always reach out to you with important updates.
If you weren't planning on going through our program to get surgery, you should call your surgeon's office once a week to understand when they might be scheduling patients again. If you're eligible, you can use this time to explore the benefits of going through our program. We can manage all the ins and outs of getting surgery so you have peace of mind someone is helping you every step of the way.
When can I expect my surgery to be rescheduled?
Rescheduling surgery will be handled on a case-by-case basis in close partnership with each of our Centers of Excellence. As the COVID-19 pandemic is a rapidly changing situation, surgeries will most likely only be scheduled when the shelter in place orders are lifted in each state or region and when hospitals or surgical centers deem it appropriate to resume elective surgeries.
We're working with all our Center of Excellence partners to adhere to recommendations put out by public health and medical experts, including the US Surgeon General, American College of Surgeons, and the CDC. We are happy to answer your questions about your specific surgery case as we know that waiting can be stressful.
Who gets priority as surgeries are rescheduled?
Your surgery will get rescheduled according to the order in which you were previously scheduled prior to the outbreak. Patients who already had a surgery scheduled will be given priority when being rescheduled.
How should I be thinking about traveling for surgery?
We recommend avoiding travel for non-emergency surgeries until shelter in place orders have been lifted and hospitals and facilities schedule surgeries for traveling patients.
Our team and Centers of Excellence partners are closely monitoring the spread of coronavirus and will use guidance from the CDC, the U.S. Surgeon General, and the American College of Surgeons to help you appropriately move forward with travel arrangements once your surgery is scheduled.
Is there anything I can do while I wait for my surgery to get scheduled?
Yes! We recommend staying in close touch with your surgical team and primary care provider as there's no one-size-fits-all approach to caring for your health. You and your doctor can create a plan that best fits your unique needs. Additionally, here are some of our favorite resources and tips from across the web and our Centers of Excellence partners about staying healthy right now:
I have a surgery planned for later this year, will it be canceled?
It's hard to say as it will depend on how we individually and collectively respond to the pandemic. If physical distancing and other measures help free up healthcare resources and limit the spread in the short term, non-emergency surgeries can go ahead as planned.
We'll be in close touch with you if you're one of our patients to let you know of any changes to your surgery timing. We'll also advocate for you to get your surgery scheduled as quickly as possible. If you're not a Carrum Health patient, you should check with your surgeon's office about your specific surgery date.
I was planning on getting surgery this year, but haven't started the process yet. What should I do?
Thousands of patients had their procedure postponed due to the coronavirus. This will result in a lot of pent up demand. You should start the process now so that you won't have to wait too long for a surgery date.
If you're eligible for Carrum Health through an employer benefits program, you can create your account to get the surgery process started. Our team can help you gather medical records, fill out required forms, schedule an online consultation with your surgeon, and keep your case on a priority list of patients needing to get scheduled.
I wasn't going through Carrum Health to get my surgery, should I now?
You can still go through our program if you need joint replacement surgery, outpatient orthopedic surgery, weight loss surgery, spine surgery, or cardiac surgery. If you're eligible, you'll be able to get higher-quality, more affordable care.
Why should I go through Carrum Health for surgery?
We make it easier, more enjoyable, and less expensive to get high-quality surgical care. Because we work with so many patients and providers, we can put your surgery on a priority list to get scheduled.
A few reasons to go through us include:
Getting the absolute best care: We work with surgeons from organizations like Stanford, Johns Hopkins, and Rush. Our surgeons deliver better surgical outcomes than 90% of doctors, including lower rates of complications, and have been recognized for superior quality and service.
A seamless experience: A dedicated care specialist takes care of all the planning, preparation, and paperwork needed so you can focus on what matters — your health.
No or low costs: We work with your sponsoring employer to cover all or most of the costs associated with surgery so you won't receive any surprise medical bills.
Our team can also help you gather medical records, fill out required forms, and schedule an online consultation with your surgeon. After you register your account, select the procedure you need and one of our care specialists will personally reach out to help you get started.
Can I go to my doctor to get a physical, labs, or images taken?
Every doctor's office is responding to the pandemic differently. Some offices remain open to serve patients and others may be forced to close. As such, you may or may not be able to complete pre-operative action items. Contact your individual doctor to learn more.