Does waiting make sense? The truth behind the 3 biggest surgery myths.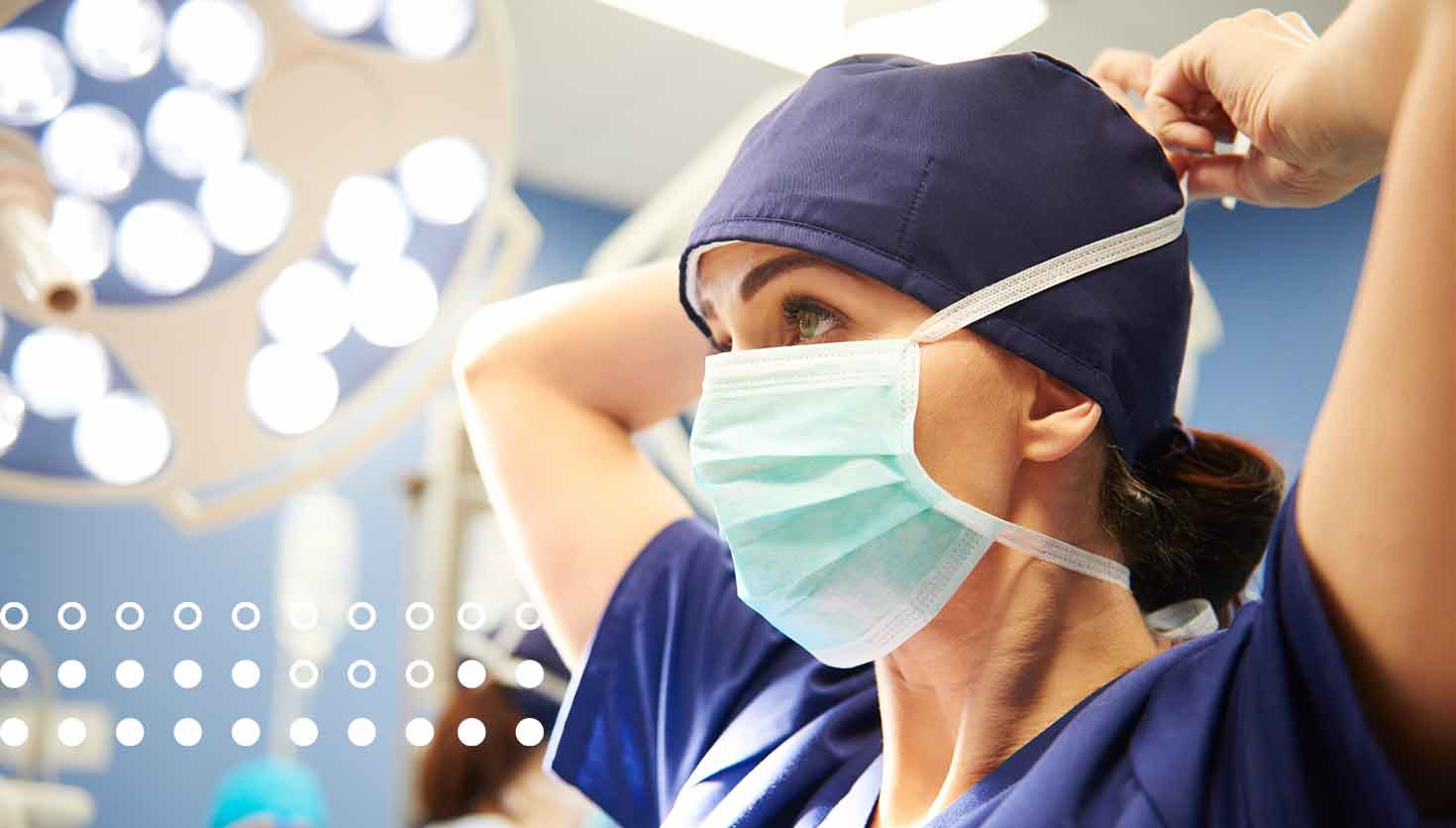 Many elective surgeries were put on hold due to the pandemic, but "elective" does not necessarily mean optional. Although a patient's condition may not be life threatening, many elective surgeries are necessary for quality of health and well-being. If you've been recommended for surgery, it's important that you start planning today to avoid prolonged health issues and longer than normal wait times due to COVID.
It's easy to make excuses and put your health on the back burner. We all do it. But when it's something as important as chronic pain or surgery, explaining it away can do more harm. Here are three of the biggest myths we convince ourselves of, and why they should not stop us from getting the medical care we deserve.
Myth: Healthcare is too expensive
Truth: Most (if not all) of the costs may be covered
Cost can be one of the biggest hurdles preventing people from receiving the care they need. Even with health insurance, common procedures that are seemingly covered can result in surprise bills that set you back hundreds or even thousands of dollars. Now, financial concerns don't have to stop you from getting healthy.
When employees schedule their procedures through Carrum Health, employers pay most, if not all, of the surgical costs. Employers do so because Carrum works directly with top doctors and hospitals to get you the best care possible. You can be confident that you'll not only receive the highest quality care, but there will be no compromises, no surprise medical bills, and no debt when using our program.
Myth: It's not that bad. It can wait.
Truth: You may be doing more damage to your body
Your pain may feel isolated to one area, but everything in your body is connected. Without proper care your issue can worsen, making surgery more complicated or increasing your recovery time. On top of that, physically overcompensating for one injury can lead to many other health issues. For example, people who need knee surgery often change the way they walk to avoid pain, which can lead to back problems. By dealing with your pain now, you can avoid common effects of delaying care and enjoy the benefits of a healthier you, such as more energy, better weight control, improved blood flow, and better sleep.
In addition, during the early days of the pandemic, many hospitals had to pause elective surgeries due to COVID. In fact, more than 1 million musculoskeletal surgeries alone (surgeries related to bones, joints, and muscles) were put on hold. COVID continues to challenge hospitals with staffing issues. Patients rescheduling tests and procedures have led to extremely long wait times for surgery. To beat this backlog and avoid the consequences of waiting, it's imperative to start the process as soon as possible.
Fortunately, for those who are eligible for Carrum Health, starting now is easier than ever. All you need to do to begin the process is to register online. After selecting your procedure and privately answering a few short qualifying questions about your health, you'll be assigned a Carrum Health care specialist to connect you with your preferred doctor in our program and help you plan every step of the process, starting with a complimentary consultation. See how it works.
Myth: Surgery is the only answer
Truth: There may be better, less invasive options
Prescribed surgery is often necessary, but not always. In fact, one study showed that nearly 1 in 3 surgeries are medically unnecessary.
At Carrum Health, we evaluate and select only the top 10% of doctors in the country who specialize and have extensive experience in the procedures they perform with better patient outcomes. And this shows in our results: 30% of Carrum Health patients have found relief without needing invasive surgery. For those who do need procedures, outcomes are better, meaning recovery times are faster and they have fewer complications after surgery.
For those who have received a recommendation for surgery, we offer a free consultation with these leading experts in your area of need. Many consultations can be conducted virtually. During your consultation, you'll learn what all of your options are, including whether surgery is best for you.
With Carrum Health, it's easy
At Carrum, we're changing the way people get surgical care. We work directly with top doctors and hospitals across the country to ensure you get specialized and appropriate care for your unique needs. Our approach leads to significantly higher surgery success rates and easier recoveries. From the start, you'll have a dedicated support team to guide you throughout your journey. Best of all, you will never receive a surprise medical bill. Your employer covers most, if not all, of the surgery costs, so you can get care without worry. If you're not sure whether you need surgery or not, we offer a free second opinion from top specialists in your area of need.
The time is now to prioritize your health. The first step takes only a few minutes. If you're ready to finally get the care you deserve, we can't wait to help.
Just because a surgery is "elective" doesn't mean it's not important—make it your resolution to take the first step today. If your employer offers the Carrum Health benefit, connect with your dedicated care specialist at my.carrumhealth.com/register or call 888-855-7806.