COVID-deferred surgeries: Prep now for the coming flood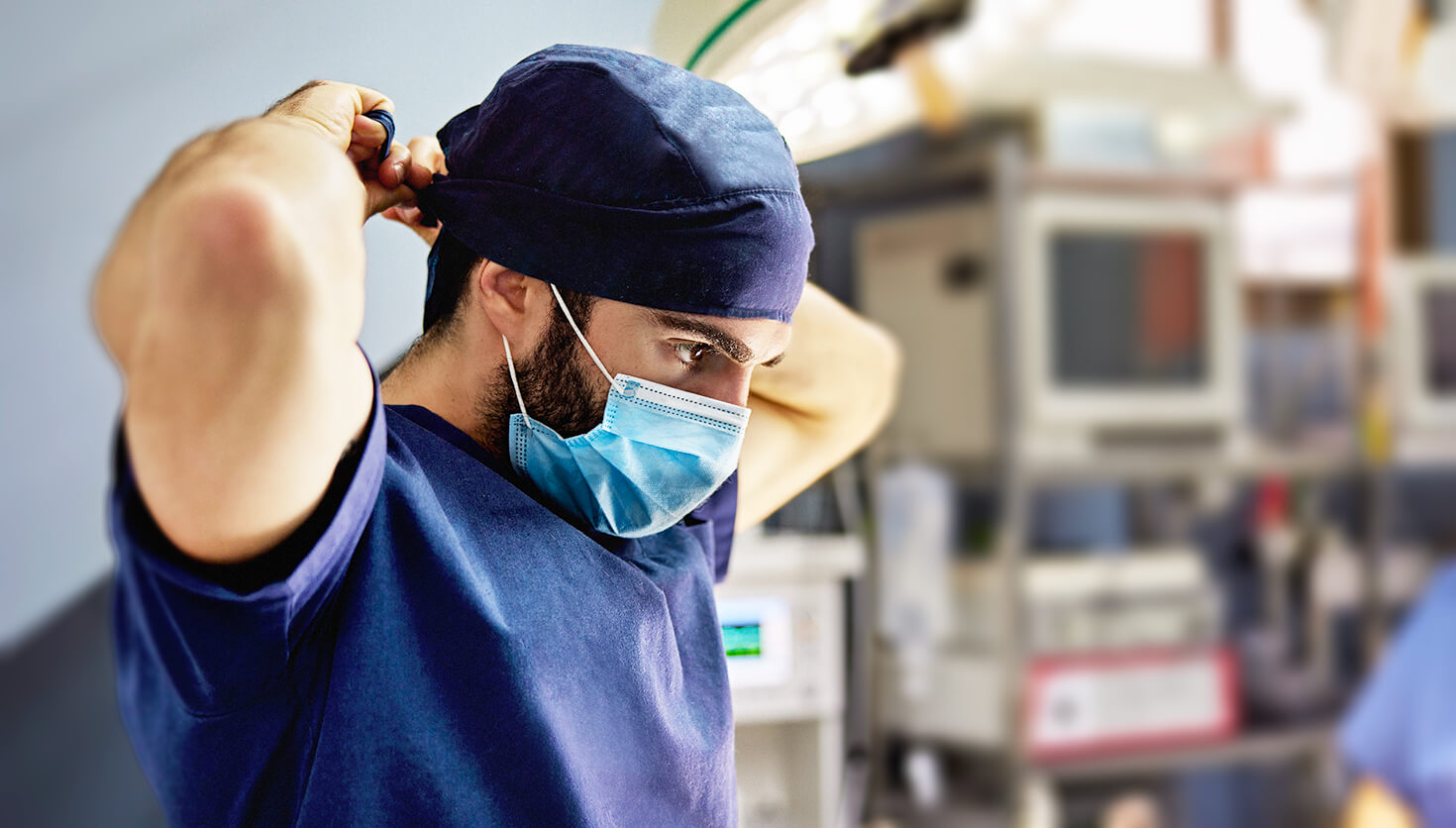 COVID cases and deaths are beginning to decline globally, according to the World Health Organization. However, even as trends move in the right direction, the pandemic is far from over. Employers continue to navigate its impacts in areas such as behavioral health, return to office, and beyond. With the countless priorities competing for benefits leaders' attention, there's one—very costly—area that's largely flown under the radar to date: surgery deferrals.
Over the past 18 months, COVID has caused shrinking bed capacities and heightened anxiety about hospital stays. The result: Surgeries that are considered elective, including knee and hip replacements, bariatric procedures, and more, were placed on hold. One recent study in the Journal of Bone & Joint Surgery estimates that, for orthopedic surgery alone, the post-pandemic backlog will exceed 1 million cases for joint replacements and spinal fusions.
But surgical procedures likely won't be postponed for much longer. The pent-up surgical demand is expected to hit hospitals—and employers footing the medical bills—in a big way. And soon.
In August 2021, McKinsey reported that more than 1 in 3 providers expect patient demand to exceed capacity in orthopedic surgery in the next 6 months. Roughly 1 in 4 said the same about cardiology and gastroenterology procedures. And overall, hospitals expect surgical volumes to increase by 6% in both 2022 and 2023 as they work to address demand.
"These cases are not going away. Some of them will become major procedures, if they were minor before," Tinglong Dai, PhD, an associate professor of operations management and business analytics at Johns Hopkins Carey Business School, told Fierce Healthcare. "They are potentially going to be more difficult procedures and more costly procedures."
Curbing costs
The impending surgical backlog will leave self-funded employers facing an astronomical number of planned surgeries—at the same time that prices are surging. Add that to the fact that surgeries made up the lion's share of employers' healthcare costs, accounting for as much as half of total medical spend even before the pandemic, and it's clear that now is the time to confront these costs.
The good news: There's a solution. Centers of Excellence (COE) programs allow employers with self-funded insurance plans to connect their employees with surgeons who have been selected based on specific quality metrics, while negotiating competitive and more predictable procedure rates.
But it's a mistake to assume that all COE programs are created equal—or that simply adopting a COE within the usual fee-for-service framework will move the needle on surgical spend in a meaningful way. Instead, "more employers are using value-based payment models and moving away from fee-for-service payment models," Ellen Kelsay, president and CEO of Business Group on Health, told PlanSponsor. 
With a fee-for-service COE program, such as those offered by traditional carriers, employers pay for every episode of care individually—a framework that, perversely, rewards providers for readmissions and plowing ahead with unnecessary procedures. Instead, innovative employers are seeking the intersection of COE solutions and value-based care.
Value-based approaches align the interests of employers and providers alike, to generate powerful results. By accepting accountability for patient outcomes, providers are motivated to steer avoidable surgeries toward less-invasive procedures and to provide the very best possible care to avoid readmission—both of which keep costs down. Plus, employees are spared the pain and tumult of unnecessary procedures, and get peace of mind that they're receiving the highest-quality care.
Brace or bundle
Employers with self-funded insurance plans can simply brace for the hit of pent-up surgical demand. Or, they can proactively partner with value-based COE solutions that are a cut above the competition. Specifically, solutions that provide bundled payments and post-procedure warranties provide a clear advantage.
By bundling all costs associated with a surgery into a single, transparent, predetermined price, companies know exactly what they will pay, allowing them to better predict and plan for their healthcare costs as the COVID landscape continues to evolve. Meanwhile, warranties through which providers guarantee patient outcomes by covering all costs associated with complications mean lower costs for employers and shorter recovery times for employees.
Indeed, Carrum Health's bundled COE benefit is proven to reduce costs by 45%, or over $16,000, per procedure, according to a peer-reviewed study published by the RAND Corporation. In addition, 30% of patients who were initially recommended surgery were redirected to less-invasive treatments when they switched to Carrum, avoiding unnecessary surgeries entirely. And readmissions fell by a whopping 80% as 30-day warranties covering complications are included with all procedures.
Bundled payments work—across all the metrics that matter. "Early activity in bundled programs demonstrates the development of increased use of evidence-based medicine, a better understanding of costs, improvements in care coordination, and higher-quality patient care," David Janiec, a financial services executive with expertise in value-based care, told Becker's Spine Review. 
As the COVID-19 pandemic continues to wreak havoc on the healthcare sector, many employers have seen the writing on the wall. Those that take this opportunity to pivot will be better positioned to navigate the coming flood of surgeries, as well as any unexpected realities the future may hold.
For guidance on how to select a value-based COE solution that is right for your company, download our e-book, It's Time to Fix Your Surgical Spend Problem.